SZ5386Speed Sensor isZIGBEE Wireless Communication InterfaceSensor is a type of instrument designed to monitor wind speed. The instrument can continuously monitor wind speed and display remotely, and convert wind speed to ZIGBEE Wireless Communication InterfaceSignal transmission to associated equipment. The wind speed sensor is made of aluminum alloy material, using special mold precision die-casting process, the dimensional tolerance is very small, the surface precision is very high, the internal circuit is protected, the whole sensor has high strength, weather resistance, anti-proof Corrosion and water resistance. The cable connector is a military plug with good anti-corrosion and anti-corrosion properties, which can guarantee the long-term use of the instrument.can be widely used in greenhouses, environmental protection, weather stations, ships, terminals, heavy machinery, cranes, ports, terminals, cable cars, any place where wind speed needs to be measured.
Technical Parameters
---
Technical parameter
Parameter value
Brand
SONBEST
Wind speed range
0~30m/s
Start wind
0.2m/s
Wind speed accuracy
±3%
Shell material
aluminum
Communication Interface
ZIGBEE
Radio frequency
2.4G ISM
Network Type
Star network
Network capacity
65535
Power
DC9~24V 1A
Running temperature
-40~80°C
Working humidity
5%RH~90%RH
Product Size
---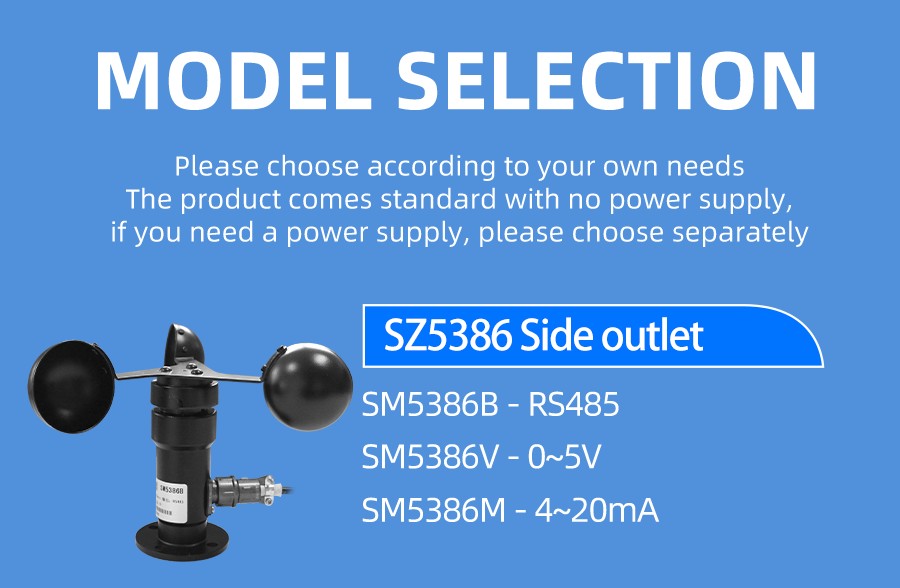 Wiring instructions
---
Any incorrect wiring can cause irreversible damage to the product. Please carefully wire the cable as follows in the case of power failure, and then connect the cable to confirm the correctness and then use it again.
ID
Core color
Identification
Note
1
Red
V+
Batter V+
2
Green
V-
Batter V-
Product Pictures
---